Lenno
:
the location and some historical references
The town of Lenno is an important center of the west coast of the Lario lake, where the area named "Tremezzina" starts. The town has Roman origins, supported by the discovery of tombs and objects during several excavations. In Lenno you can visit the St. Stefano church and the Baptistery, both located in the square, or you can walk up to the Abbey of Acquafredda (XII cent.), but absolutely you can not miss a visit to
Villa Balbianello
, one of the most beautiful and romantic villas of the lake.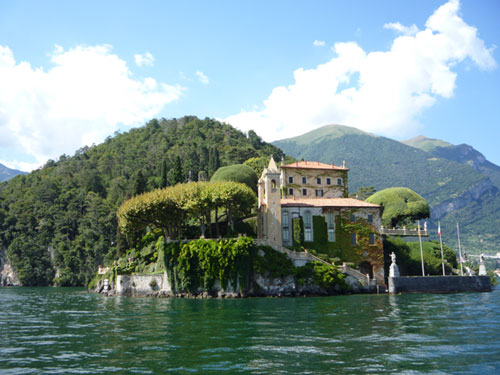 The Bar Sport in Lenno is also a perfect departure point for walking excursions on the surrounding mountains (easy to reach the Santuario of Madonna del Soccorso in Ossuccio, following the chapels with frescoes of seventeenth century), and for excursions on the lake, since the Bar is situated nearby the wharf of
Navigazione Laghi
.